Care Credit
Easy payment options with CareCredit
Here are just some of the many dental care procedures and treatments you can use your CareCredit healthcare credit card for you or your family.
Preventative Dentistry
6-month check-ups
Endodontics
Periodontics
Periodental scaling
Periodontal disease prevention
Gingivitis prevention
Fluoride treatment
Ceramic Fillings
Sealants
Teeth cleaning
Mouth guard for sports
Restorative & Cosmetic Dentistry
Dental implants
Ceramic crowns
Root canals
Braces or retainers
Invisalign teeth straightening
Lumineers
Six Month Smile
Veneers
Bite plates
Headgear
Tooth repair
Teeth cleaning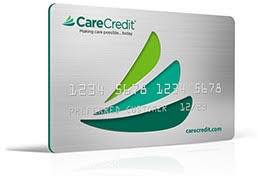 Life Smile Advantage
With our LifeSmile Advantage Program membership patients no longer have to depend on dental insurance and often costly co-pays and co-insurance costs. Instead you are in charge of your treatment and no longer have to incur the full burden of significant and unexpected dental expenses.
Annual Membership Rates
1st Family Member:
$197
Add Additional Family Members
Only $147
Included with your Membership
2 Dental Cleanings
Two Periodic Exams
Periodontal Evaluation
Two Fluoride Treatments
Intra Oral Camera Exam
Cavity Detecting X-Ray Images
Oral Cancer Screening
Exclusions and Notes:
Our membership program is NOT a dental insurance plan and can only be used @ LifeSmile Dental Care Kirkwood
The plan is non-transferable
The plan cannot be combined with any other dental insurance coverage
Discounts under the plan do not apply to treatment completed prior to joining our program
Sorry, 3D Images are not included with your preventative care, but the discount does apply!
General Information
We bill all major insurance providers, please contact your office for specific questions. Credit card payments at the time of service from major providers.