Cosmetic Dentistry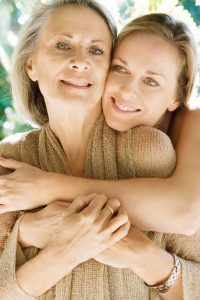 At LifeSmile Dental Care, our goal is to provide you with every dental treatment and service you will ever need, to keep your smile healthy and beautiful. Our experienced doctors and dental team offer a full complement of preventive, restorative, and cosmetic dentistry services to ensure you will always have the confidence to put your best self forward.
One of the areas we focus on is cosmetic dentistry, the branch of dental care that addresses on the appearance of your smile. With over 30 years of experience in cosmetic dentistry, our team of doctors can repair or rebuild any aspect of your dentition, offering procedures from simple tooth whitening to orthodontic treatments that straighten and realign teeth.
Our team is pleased to offer several types of cosmetic services to accommodate your smile goals. During your personalized consultation, we will listen to your concerns and explain each treatment option, so you can choose the best cosmetic service to suit your needs. As part of your consultation, we discuss the length of time each treatment takes, as well as estimated expenses. We want you to be happy with every facet of your treatment—we know you'll be happy with the results.
Let us show you what we can do to improve your smile! To schedule a cosmetic consultation with one of our dentists, call us today at 314-521-5678 or book an appointment online.
Cosmetic Dentistry Services We Offer
There are many reasons you might consider cosmetic dentistry. Perhaps your smile just needs a touch-up or some gentle whitening to make it sparkle again. Maybe you have flaws, or chips, on your teeth that have always bothered you—but you never realized how easily they could be fixed. Perhaps you had orthodontia when you were young, but years later your teeth are starting to rotate and misalign again.
Whatever your frustration, we have many solutions to offer, several of which are faster and simpler than you might expect:
Whitening
Favorite foods and drinks can leave behind staining pigments, no matter how frequently we brush our teeth. To combat those stains, we offer both in-office whitening and take-home whitening systems. In as little as 90 minutes, your teeth will be several shades whiter, as those accumulated food and drink stains disappear.
Tooth-Colored Fillings
Treating tooth decay with amalgam fillings is a responsible way to maintain good oral health—but those metallic-looking fillings don't always look so pretty when we laugh with our friends. For patients with older fillings or obvious fillings, we offer tooth-colored composite filling replacement. In as little as one office visit, we can remove the metal from much of your smile, matching the natural color of your teeth for an even, harmonious appearance.
Bonding and Contouring
Bonding and contouring treatments are ideal for patients with only a few minor dental concerns. If you have a chipped tooth, dented tooth, gaps, or an uneven tooth-line you would like corrected, most bonding and contouring corrections can be performed in a single 30-90 minute office visit.
Porcelain Veneers
For more thorough tooth resurfacing, porcelain veneers are an excellent and durable option. Porcelain veneers are laboratory-made, wafer-thin layers of durable porcelain, custom crafted to fit to the surface of your teeth. Porcelain veneers can be used to correct the color, shape, and size of your teeth, as well as minor misalignment and gaps.
Dental Implants
If you have lost one or more teeth, dental implants are an excellent way to replace those teeth. Implants can support crowns (for single teeth), bridges, and partial or full sets of dentures. Because dental implants are actually anchored to the jawbone, the attached prostheses feel and act just like natural teeth.
Gingivectomy
If you've been hesitant to show your natural smile in photos because it is too "gummy," you are not alone. In fact, this aesthetic concern is so common that we have developed multiple approaches to fixing it. Whether your gummy smile is caused by your teeth, gum, or lip-line—we have a solution for you.
Orthodontic Treatments
Although orthodontia is not for cosmetic treatment alone, we offer invisalign braces.
If you are interested in one of the treatments mentioned here, please call us at 314-521-5678 to set up an appointment with one of our talented dentists in our Hazelwood, Missouri office. If you have a smile concern not mentioned on this page, please come and see us—we would love to help you find a solution.