Teeth Whitening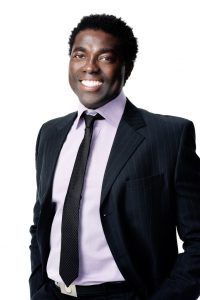 At LifeSmile Dental Care we love helping our patients look and feel great. Our team of doctors offer a number of cosmetic dentistry options to help you uncover your best and brightest smile. One of the most popular and gratifying services we offer is our teeth whitening treatments.
Lightening the color of your teeth is one of the fastest and easiest ways to quickly makeover your smile. Tooth enamel is one of the hardest naturally-occurring substances in the world, but it also very porous. Many favorite foods and drinks leave staining pigments deep in the structure of your enamel, which can't be removed with brushing alone. Over time those can accumulate until your teeth are much yellower than your natural white color.
There are many whitening products available at drugstores, such as toothpastes and strips—but the best results come from the prescription strength gels that are only available through dental offices. Over-the-counter whiteners can also lead to sensitivity in your gums and other soft tissues because they only come in one size, and may slip out of place when used. Our trays are custom fit to your mouth, ensuring a perfect fit every time—this will give you better whitening results and less chance of tooth and gum sensitivity.
If you want a brighter smile, call our Hazelwood, Missouri dental office today at 314-521-5678 to set up a free consultation. We look forward to helping you choose the whitening option that best fits your lifestyle, schedule, and budget.
Two Options for a Brighter Smile
Our treatments can lighten your smile 3 to 8 shades, in as little as just one office visit, or two weeks of home use. We use the safest, prescription strength hydrogen peroxide gels available and make sure you are comfortable with every step of the process.
Take-Home Whitening

We will provide you with whitening gels, and custom-made trays to fit your upper and lower arches. We will explain how to fill the trays correctly and for how long to wear them.

Benefits: Gradual lightening is less conspicuous and takes place in the privacy of your own home. Whiten at your own pace, and touch-up as needed.

Office Whitening

We will apply a strong, yet safe, hydrogen peroxide gel to your teeth for about an hour, while shielding your lips and gums with a retractor and protective films.

Benefits: Results are immediate and dramatic, up to 8 shades whiter.
After You Whiten
Your results will last anywhere from 6 months to 2 years, depending on your continued exposure to staining agents and use of touch-up whitening.
You will feel good about the way you look and smile naturally, more and more. We encourage all of our patients to take a picture of your newly whitened teeth so you can look back at it for inspiration and reference. Just remember, the culprits responsible for staining your teeth are probably still going to be a part of your life; maybe you have a glass of red wine with dinner and a cup of coffee each morning. Even very sporadic tobacco use can leave significant stains on your teeth. If you smoke, use your bright new smile as motivation to help you quit for good.
It's also very important you maintain your regular brushing and flossing routine, as well as your routine dental cleaning visits. Your bright new smile is just as susceptible to gum disease and tooth decay as it was before the treatment.
If you are ready to try one of our tooth whitening treatment options, call our Hazelwood, Missouri office today at 314-521-5678 to set up a free consultation. One of doctors will be happy to help you choose the treatment that best suits your lifestyle, schedule, and budget.